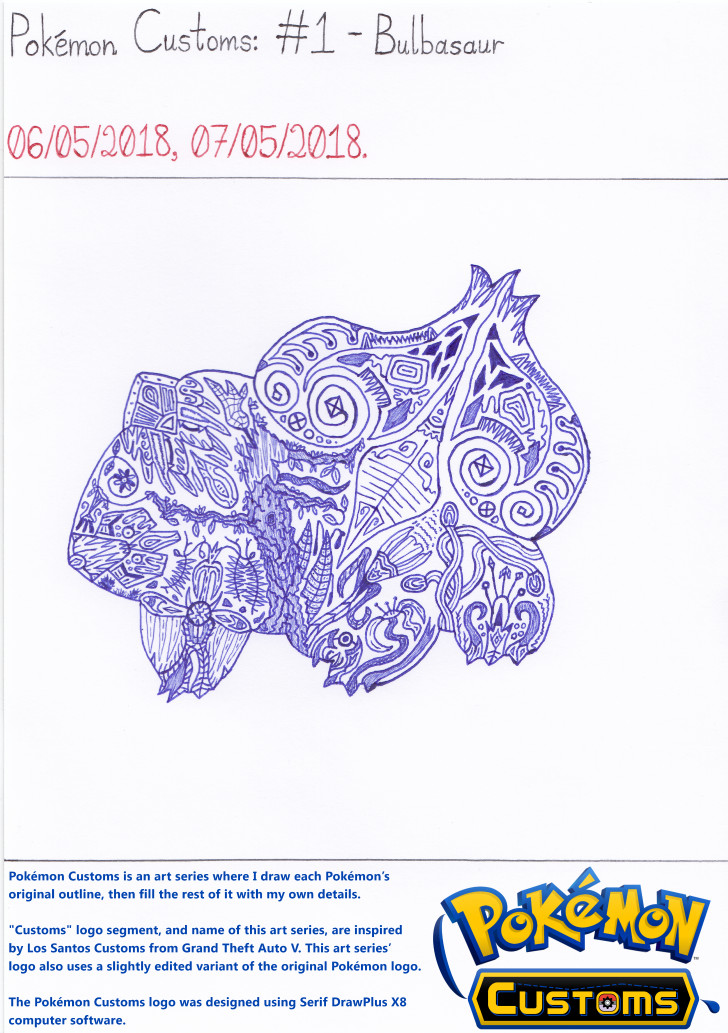 ---
A drawing that I have done on an individual A5 sheet.
BIC blue médium biro pen on Ryman Bright white card.
● DATES WORKED ON
○ Start Date: 06/05/2018
○ Finish Date: 07/05/2018
● REFERENCE SOURCE
https://www.pokemon.com/uk/pokedex/bulbasaur
● ART SERIES INFORMATION
Pokémon Customs is an art series where I draw each Pokémon's original outline, then fill the rest of it with my own details.
"Customs" logo segment, and name of this art series, are inspired by Los Santos Customs from Grand Theft Auto V. This art series' logo also uses a slightly edited variant of the original Pokémon logo.
The Pokémon Customs logo was designed using Serif DrawPlus X8 computer software.