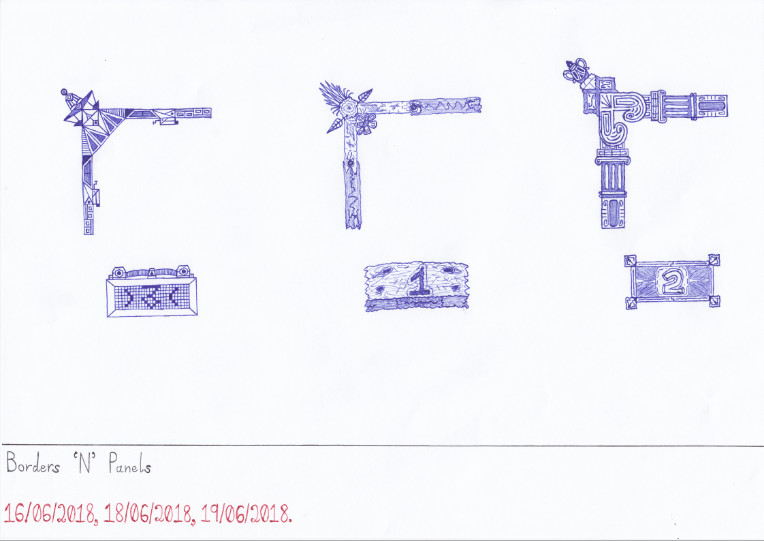 ---
A drawing that I have done on an individual A4 sheet.
I've been busy during this past week or so, due to Father's Day, a family member's birthday, me going to the doctors, and everything surrounding E3's events.
After taking a break from art, and reducing my stress levels, I have resumed drawing. To help me return to my regular work on art, I have drawn this rather simple, somewhat rough piece.
The borders and panels are inspired by the different user interface themes from the three video games packaged within the Crash Bandicoot N. Sane Trilogy video game.
BIC blue médium biro pen on regular paper.
● PIECES ON THIS SHEET
○ Borders 'N' Panels
● DATES WORKED ON
○ Start Date: 16/06/2018
○ Continue Date: 18/06/2018
○ Finish Date: 19/06/2018