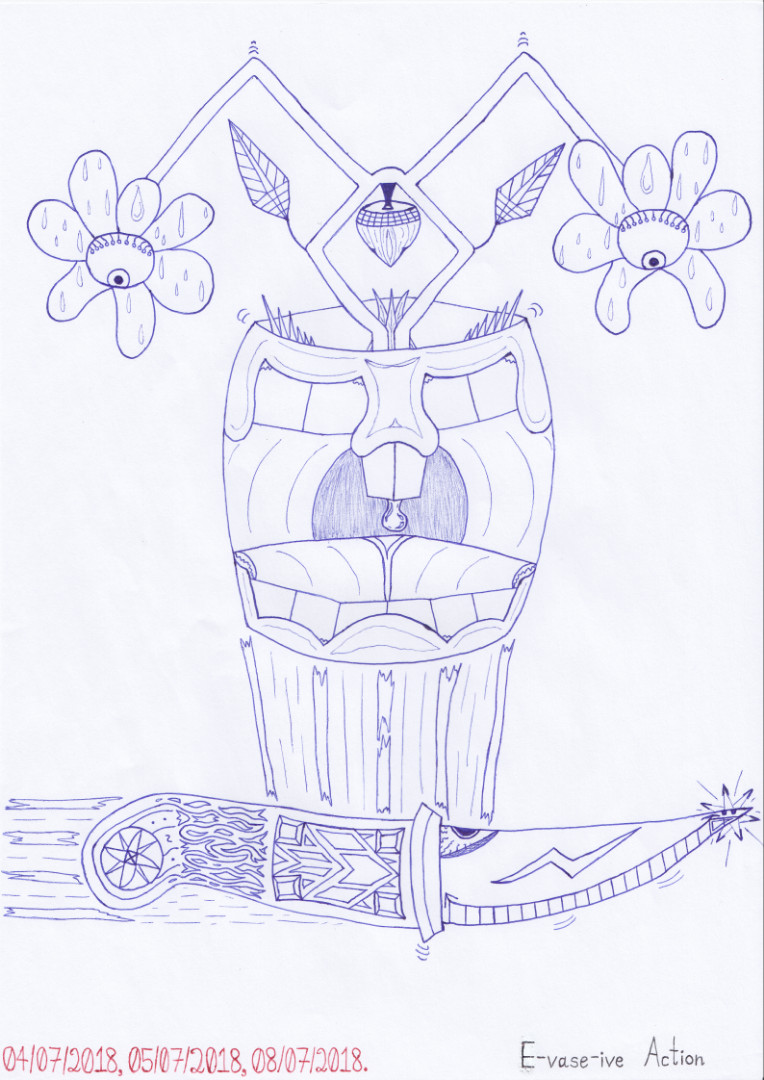 ---
A drawing that I have done on an individual A4 sheet.
Inspired by the various fantastic pun and wordplay art pieces from Piper Thibodeau of Cryptid-Creations. :-)
Drops of sweat were placed specifically on the petals. This is a reference to drops of rain water that can sometimes be seen on petals.
● PIECES ON THIS SHEET
○ E-vase-ive Action
● DATES WORKED ON
○ Start Date: 04/07/2018
○ Continue Date: 05/07/2018
○ Finish Date: 08/07/2018
● AVAILABLE ON MERCHANDISE
Any and all support is very appreciated! :-)