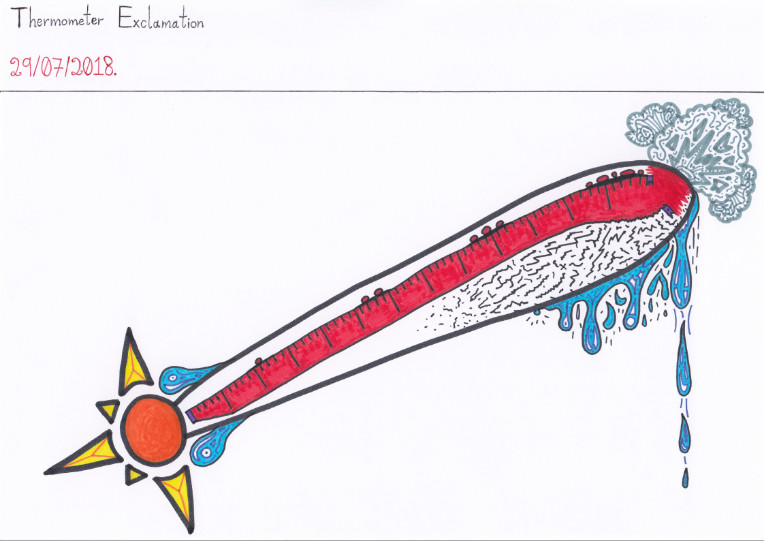 ---
A drawing that I have done on an individual A4 sheet.
The weather has been far too hot for me to focus and draw recently! Thankfully, it seems to be cooling down now, so I drew this relevant piece. :-3
Berol Colourfine and Berol Colourbroad Fibre tipped pens on Ryman Bright white card.
● PIECES ON THIS SHEET
○ Thermometer Exclamation
● DATES WORKED ON
○ Start Date: 29/07/2018
○ Finish Date: 29/07/2018
● AVAILABLE ON MERCHANDISE
Any and all support is very appreciated! :-)