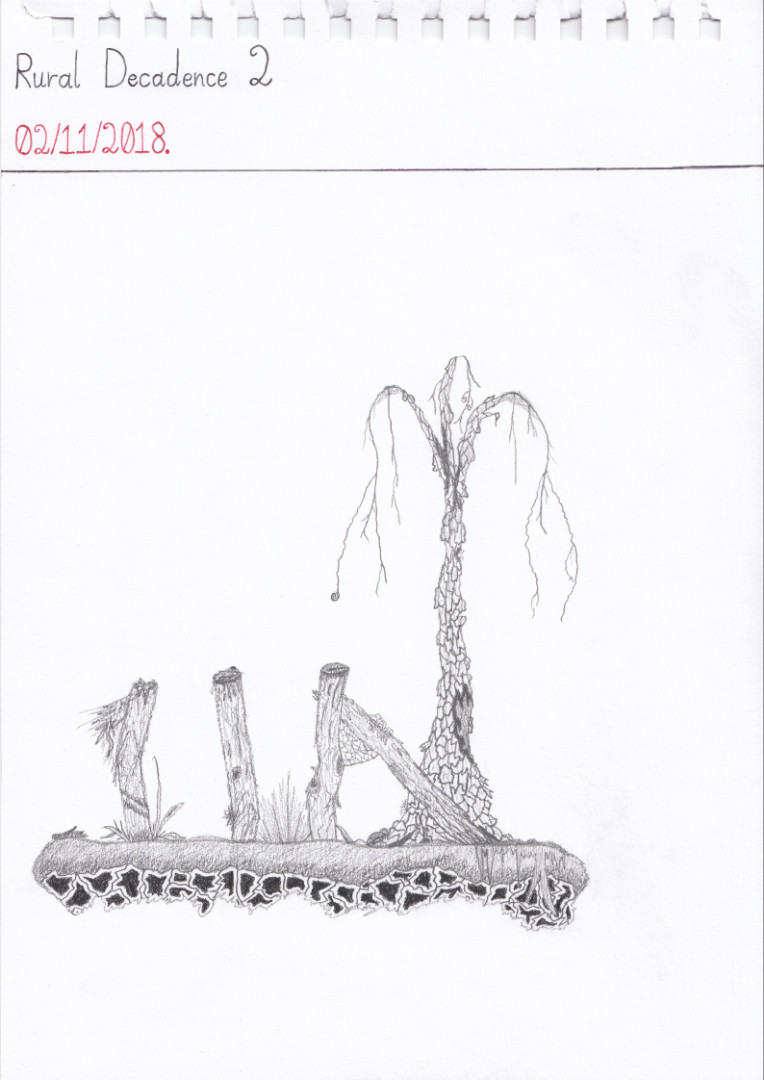 ---
A drawing that I have done on page 10 in my Daler-Rowney A4 Optima Spiral Pad.
This piece is primarily inspired by "Rural decadence.", one of my other pieces, which is mainly inspired by the various nature oriented pieces that were painted by Bob Ross in his television show The Joy of Painting.
Additionally, I felt inspired to draw another nature-based piece after recently watching footage of the Red Dead Redemption 2 video game.
Charcoal Pencil and HB Led Pencil (From a Grafix 45 Artist Assorted pencils set.) on cartridge paper.
Super special thanks to colleagues at one of my previous jobs, for kindly giving me the Daler-Rowney A4 Optima Spiral Pad, along with some Derwent Academy Watercolour Pencils, as birthday gifts. :-D
● PIECES ON THIS SHEET
○ Rural Decadence 2
● DATES WORKED ON
○ Start Date: 02/11/2018
○ Finish Date: 02/11/2018
● AVAILABLE ON MERCHANDISE
Any and all support is very appreciated! :-)