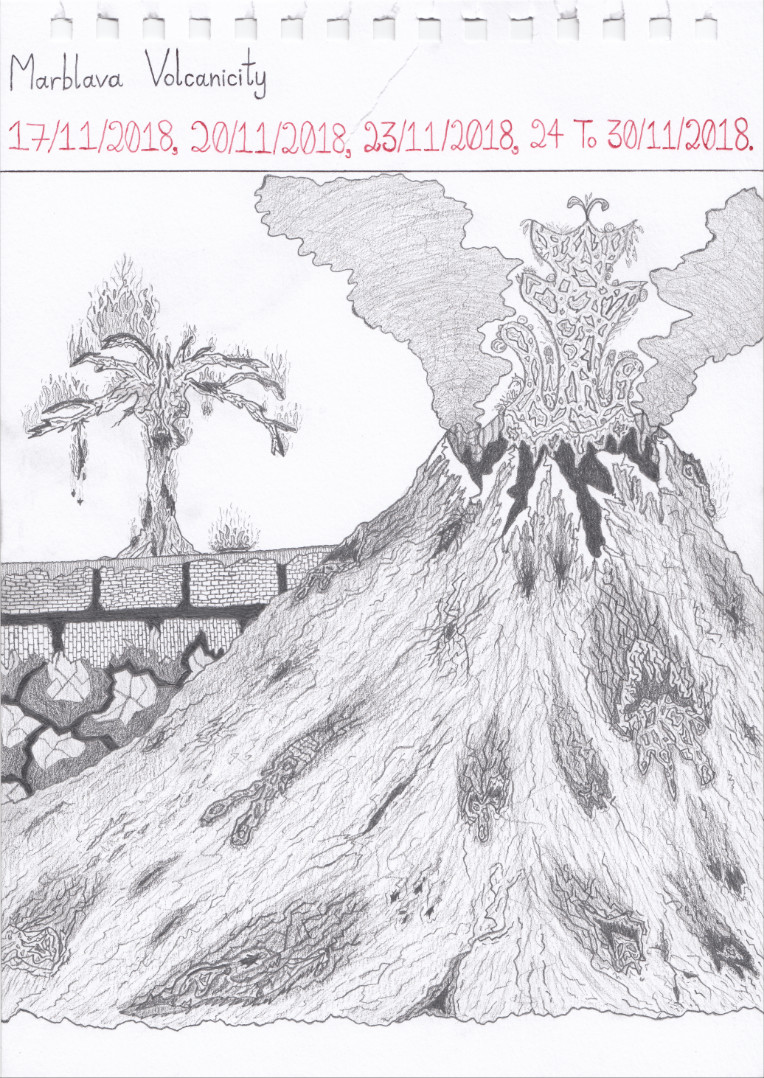 ---
A drawing that I have done on page 12 in my Daler-Rowney A4 Optima Spiral Pad.
This piece is inspired by Marble Zone from Sonic The Hedgehog, Lava Reef Zone from Sonic Mania and Sonic The Hedgehog 3 & Knuckles, and Volcano Valley Zone from the SEGA Saturn iteration of Sonic 3D Blast: Flickies' Island.
HB Led Pencil (From a Grafix 45 Artist Assorted pencils set.) on cartridge paper.
Super special thanks to colleagues at one of my previous jobs, for kindly giving me the Daler-Rowney A4 Optima Spiral Pad, along with some Derwent Academy Watercolour Pencils, as birthday gifts. :-D
● PIECES ON THIS PAGE
○ Marblava Volcanicity
● DATES WORKED ON
○ Start Date: 17/11/2018
○ Continue Date 1: 20/11/2018
○ Continue Date 2: 23/11/2018
○ Continue Date 3: 24/11/2018
○ Continue Date 4: 25/11/2018
○ Continue Date 5: 26/11/2018
○ Continue Date 6: 27/11/2018
○ Continue Date 7: 28/11/2018
○ Continue Date 8: 29/11/2018
○ Finish Date: 30/11/2018
● AVAILABLE ON MERCHANDISE
Any and all support is very appreciated! :-)