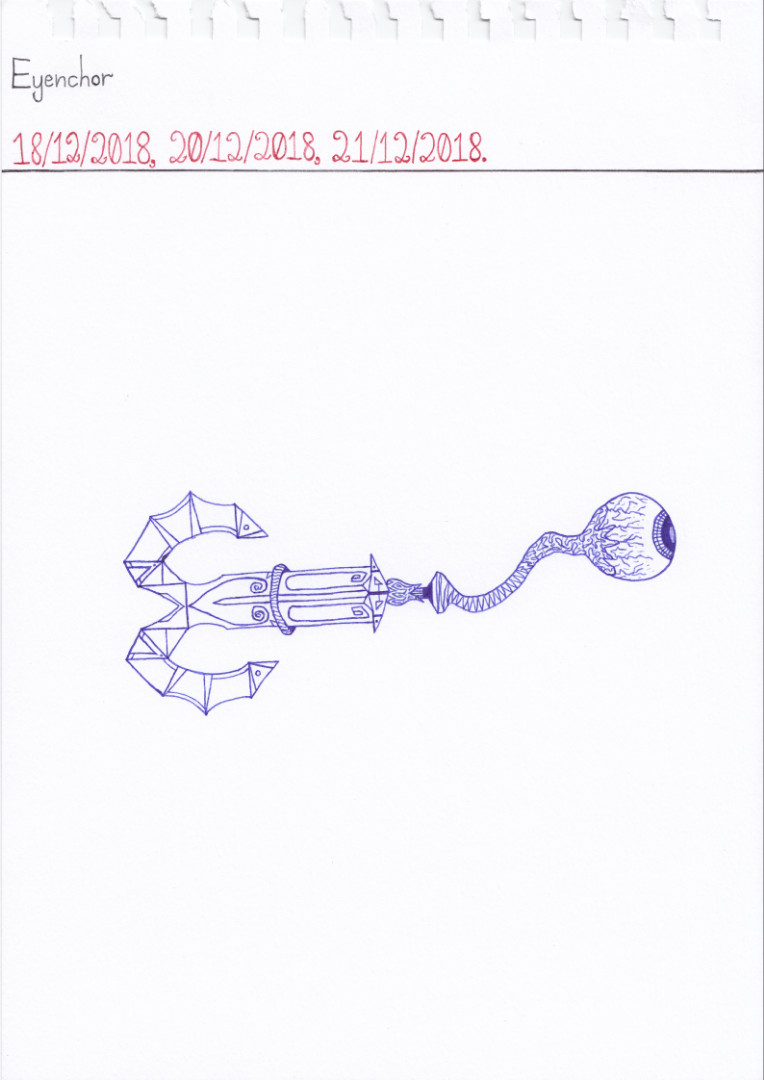 ---
A drawing that I have done on page 13 in my Daler-Rowney A4 Optima Spiral Pad.
BIC blue médium biro pen on cartridge paper.
Super special thanks to colleagues at one of my previous jobs, for kindly giving me the Daler-Rowney A4 Optima Spiral Pad, along with some Derwent Academy Watercolour Pencils, as birthday gifts. :-D
---
● PIECES ON THIS PAGE
○ Eyenchor
---
● DATES WORKED ON
○ Start Date: 18/12/2018
○ Continue Date: 20/12/2018
○ Finish Date: 21/12/2018
---
● AVAILABLE ON MERCHANDISE
Thanks so much for any and all financial support! Every contribution helps me out!
Please double check the amounts of money before finalising transactions. It's your choice whether or not to give me money. Only financially support me if it's reasonable to do so.
Please note that all money spent on my merchandise items is split between me and the stores' websites. Find out how my sales earnings are split.