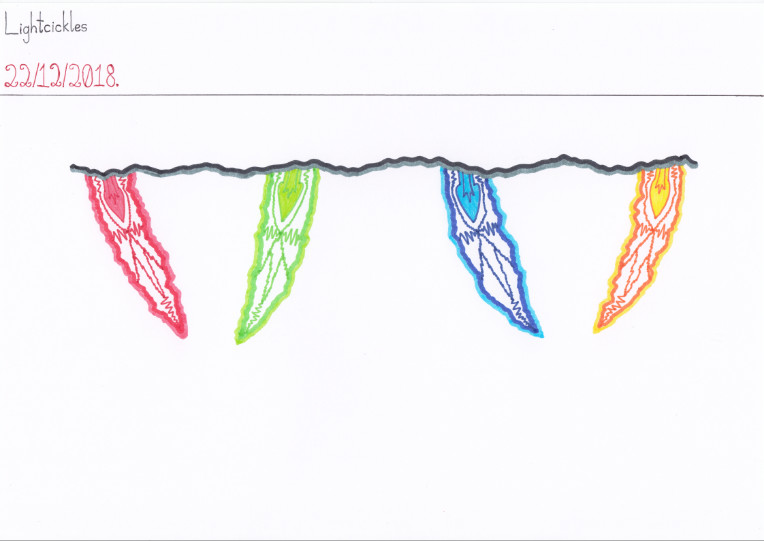 ---
A drawing that I have done on an individual A4 sheet.
Lights inside icicles that are shaped like sickle blades.
Berol Colourfine and Berol Colourbroad Fibre tipped pens on Ryman Bright white card.
---
● PIECES ON THIS SHEET
○ Lightcickles
---
● DATES WORKED ON
○ Start Date: 22/12/2018
○ Finish Date: 22/12/2018
---
● AVAILABLE ON MERCHANDISE
Thanks so much for any and all financial support! Every contribution helps me out!
Please double check the amounts of money before finalising transactions. It's your choice whether or not to give me money. Only financially support me if it's reasonable to do so.
Please note that all money spent on my merchandise items is split between me and the stores' websites. Find out how my sales earnings are split.