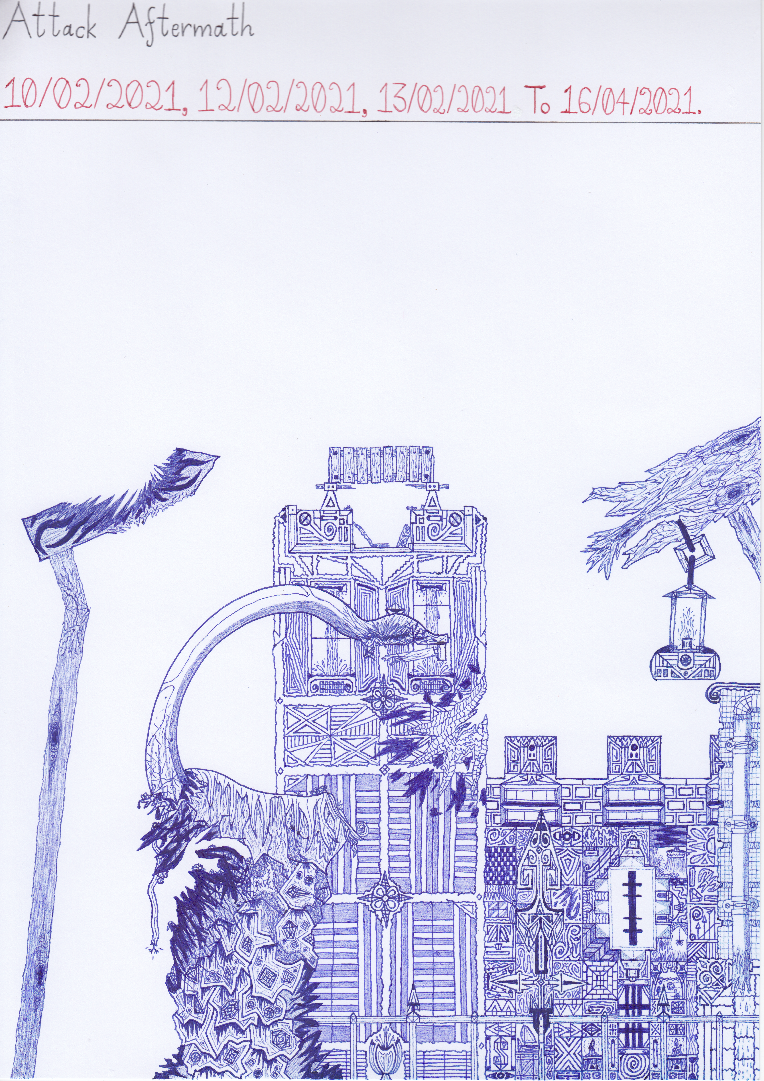 ---
A drawing that I have done on an individual A4 sheet.
Partially inspired by various artworks in the Crash Bandicoot™ 4: It's About Time – Official Soundtrack video on YouTube.
I did some practice / experimentation with layering in this piece. :-)
BIC blue médium biro pen on wilko let's create A4 white card.
---
● PIECES ON THIS SHEET
○ Attack Aftermath
---
● DATES WORKED ON
○ Start Date: 10/02/2021
○ Continue Date(s) 1: 12/02/2021
○ Continue Date(s) 2: 13/02/2021 To 15/04/2021
○ Finish Date: 16/04/2021